IDJ Group provides business planning services with a team of professional experts – Contact: +84979852268 (Mobile/WhatsApp/Viber/Zalo).
In the process of development, businesses continuously have new projects that need criticism, strategic advice, professional action plan advice. At the same time, for businesses, active projects also need to be considered and have new perspectives to develop stronger or overcome difficulties. Especially finding, selecting and persuading investors to invest in your business is always important.
To do that, creating a professional business plan is very essential.
A business plan is to present the original ideas and strategies in your business systematically, in other words, present the specific plans that will take place within a certain period of time of implementing business ideas. The purpose of the business plan is for businessmen to draw a complete picture of the path they will take; from that point of view, it was considered if the plan was really feasible. After that, based on a specific plan to implement, you can call for investment capital or persuade partners, etc.
The benefits that a business plan bring to enterprises:
– Enterprises can identify specific vision and orientation.
– Enterprises identify specific developmental stages and jobs of each stage.
– Enterprises identify short-term and long-term objectives; thereby focusing resources on important activities.
– Enterprises can easily convince partners with the professional business plan: financial partners (banks, investment funds, individual investors, etc.), business cooperation partners, project staff, etc.
– Helping startups to develop more sustainably, facilitating the mobilization of resources for business development.
IDJ Group provides a service for writing a professional business plan in Vietnam:
– Organizing a team of experts and consultants
– Doing survey and market research
– Analyzing the situation
– Strategic planning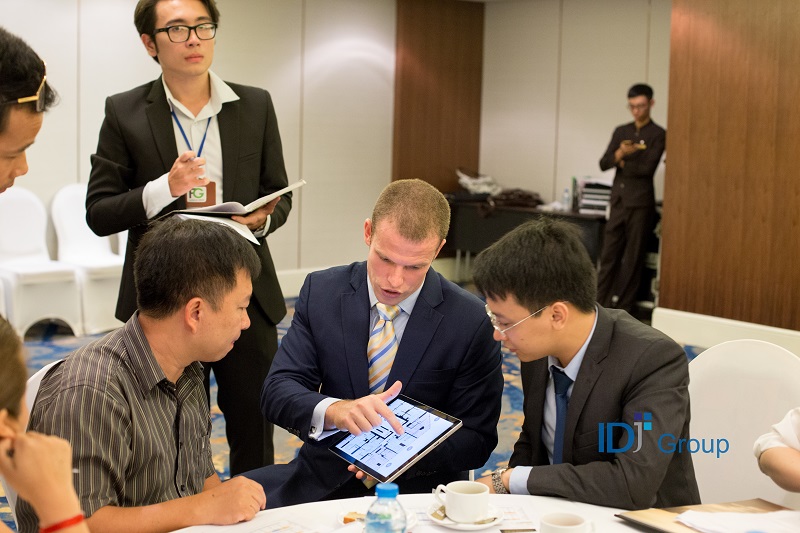 Writing a business plan with the following basic contents:
– Overview: projects, businesses, core values, vision and mission, services and products, business ideas, business models, etc.

– Analysis: Market, SWOT, customers, competitors, suppliers, etc.

– Strategic planning: Identify target markets, niche markets, target customers, optimization solutions, etc.

– Production plan: production technology, production organization, technology standards, production costs, production optimization solutions, etc.

– Marketing plan: marketing strategy, marketing organization, brand strategy, marketing costs, etc.

– Sales plan: sales strategy, organizing sales system, sales program, sales personnel organization, etc.

– Personnel plan: organizational structure, functions, personnel costs, corporate culture, etc.

– Financial plan: financial assumptions, investment costs, debt repayment plans, business results, cash flow, investment efficiency analysis, etc.

– Other issues: legal basis, deployment plan, risk management, etc.

– Guide and support you to use the business plan.
IDJ Group's business planning services suite:
– A business plan (Vietnamese and English versions, soft copy, hard copy)
– A financial planning worksheet (Vietnamese and English versions, soft copy, hard copy)
– A slide presents the business plan (Vietnamese and English versions, soft copy)
– An in-depth consultation letter (in-depth advice on business plan, Vietnamese and English version, soft copy)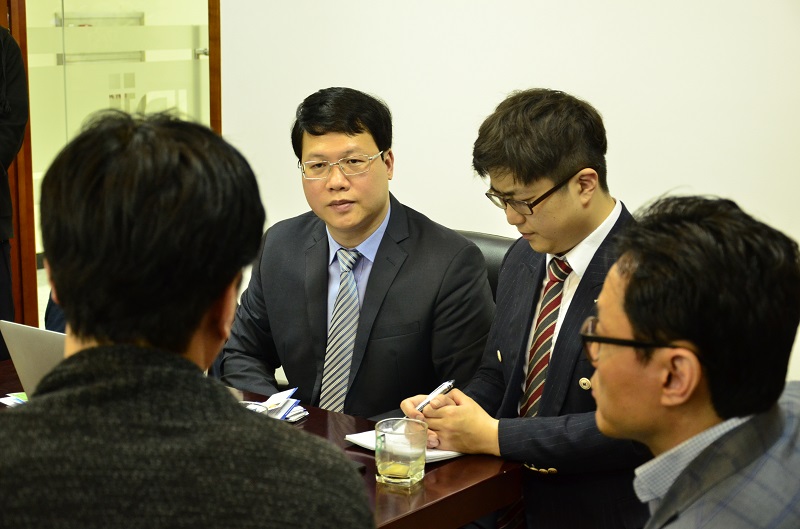 Contact:
IDJ INTERNATIONAL REAL ESTATE, EDUCATION AND INVESTMENT CONNECTION GROUP (IDJ GROUP)
Head office: 5th floor, Charmvit Tower, 117 Tran Duy Hung, Cau Giay, Hanoi
Hotline: +84979852268 (WhatsApp/Viber/Skype/Wechat)
Email: contact@idjgroup.vn – Website: www.idj.com.vn
Tel: (+ 84-24) 3224 2925; Fax: (+ 84-24) 3224 2926