IDJ Group also provides a wide range of services to fully support international businesses in Vietnam: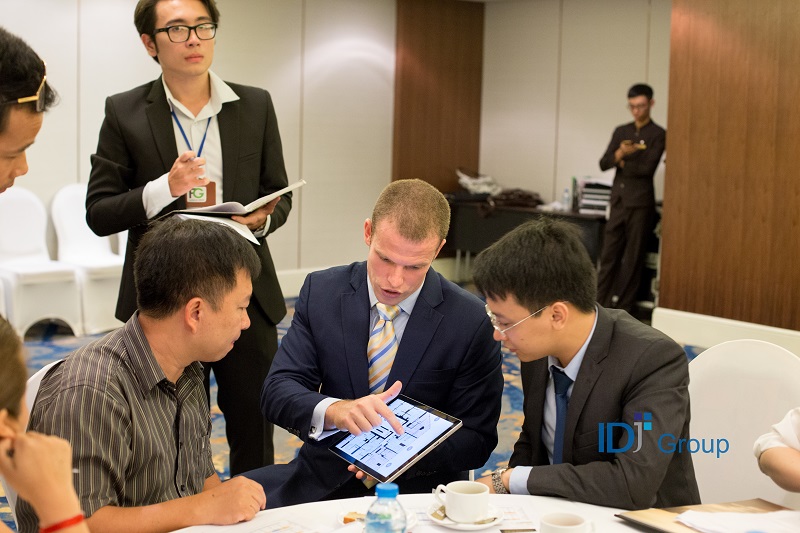 1. Merger and acquisition consultancy
2. Consult to buy companies' shares in Vietnam
3. Legal advice on investing in Vietnam
4. Finding customers, finding agents, partners, distributors, etc.
5. Representative services
6. Business trip to explore the Vietnamese market.
7. Getting database of target customers/ agents/ partners following requirements, etc.
8 Service of searching for Vietnamese enterprises and projects to invest in.
9. Service of searching for partners in Vietnam: Distributors, wholesalers, franchisees, etc. (By online or offline seminar organization)
10. Service of searching for franchisees in Vietnam: investors, partners in Vietnam who want to receive franchise in Vietnam.
11. Foreign business support services in Vietnam:
– Consult to invest in Vietnam. Apply for the Investment Certificate.
– Registering entity in Vietnam. Apply for the Business Registration Certificate. Apply for any kind of operating license under the Vietnamese law
– Finding suitable offices, staff, and related operation
– Support about negotiating with Vietnamese partners.
– Finding suitable land to invest or open the factory.
– Finding suitable contractors in Vietnam.
– Translation, interpreters, legal consultancy, etc.
Please click this link to book an online conference call with CEO of IDJ Group: https://goo.gl/rmSmga
Or fill in this form: