On September 13, 2019, in the formal atmosphere at the headquarters of IDJ Group – the consulting and operating body of The Light Academy, a contract awarding ceremony for 20 outstanding teachers and staff of The Light Academy International Bilingual School took place.
Attending the ceremony, there were Mr. Tran Dang Huan – President of the school; Ms. Dam Thi Hoa – School Principal; with many partners of The Light Academy and 20 teachers, staff newly recruited to the school.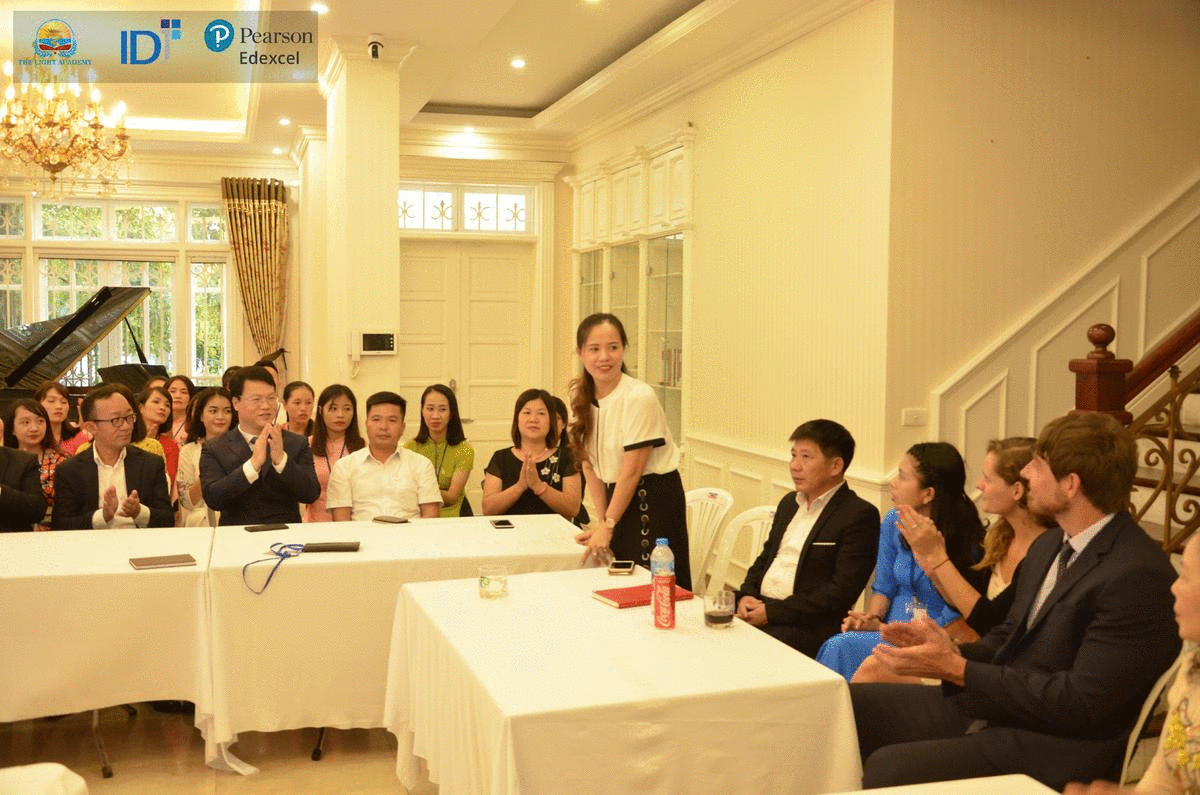 The ceremony spaces
Mr. Huan – President of the school had a speech at the ceremony
At the beginning of the ceremony, Mr. Tran Dang Huan – President of the school sent congratulations to the successful teachers and experts. He emphasized that the school always aims to develop The Light Academy International Bilingual School to become one of the leading educational service providers in Lao Cai. The Light Academy strives to inspire, actively support, foster and prepare the mind, intelligence and energy for global citizens in the future. In addition, he also reminded teachers and staff to constantly study, foster professional knowledge, improve the sense of responsibility, train themselves to contribute their enthusiasm and youth into the development of The Light Academy in particular and the education career in general. On behalf of the School, Mr. Huan promised to create the best conditions for members of The Light Academy to have an environment for learning, development, and dedication.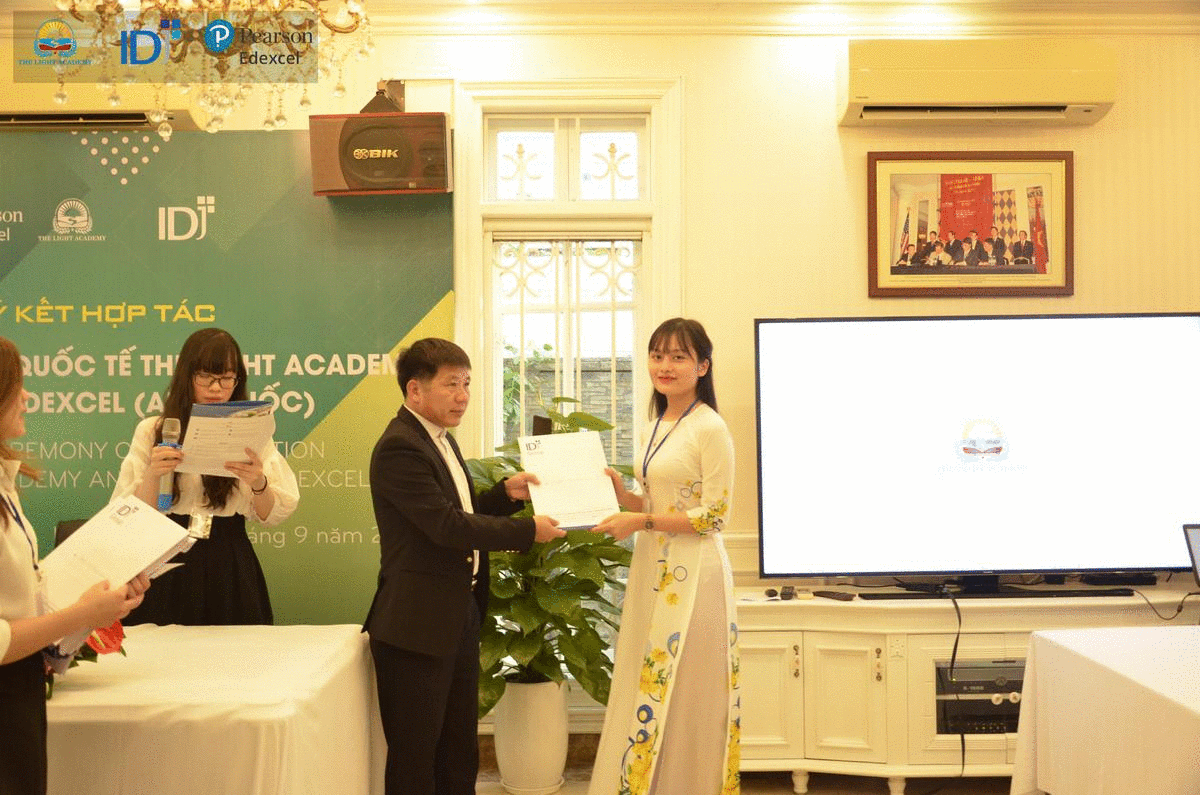 Mr. Huan grants contracts to each teacher and staff
This is an opportunity for the school to show respect and care for the teachers, staff; accordingly, the school sends trust and wishes to teachers and staff to be aware of their responsibilities and roles in the school's educational career.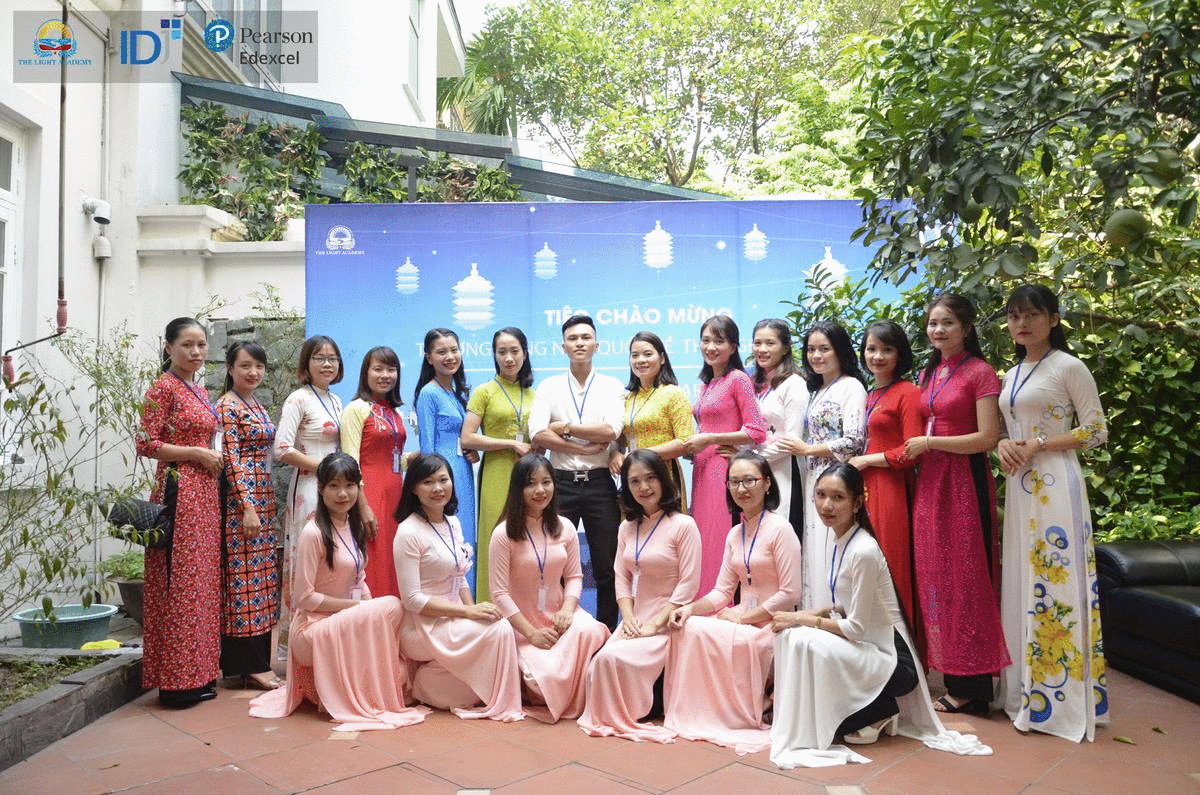 Teachers and staff of The Light Academy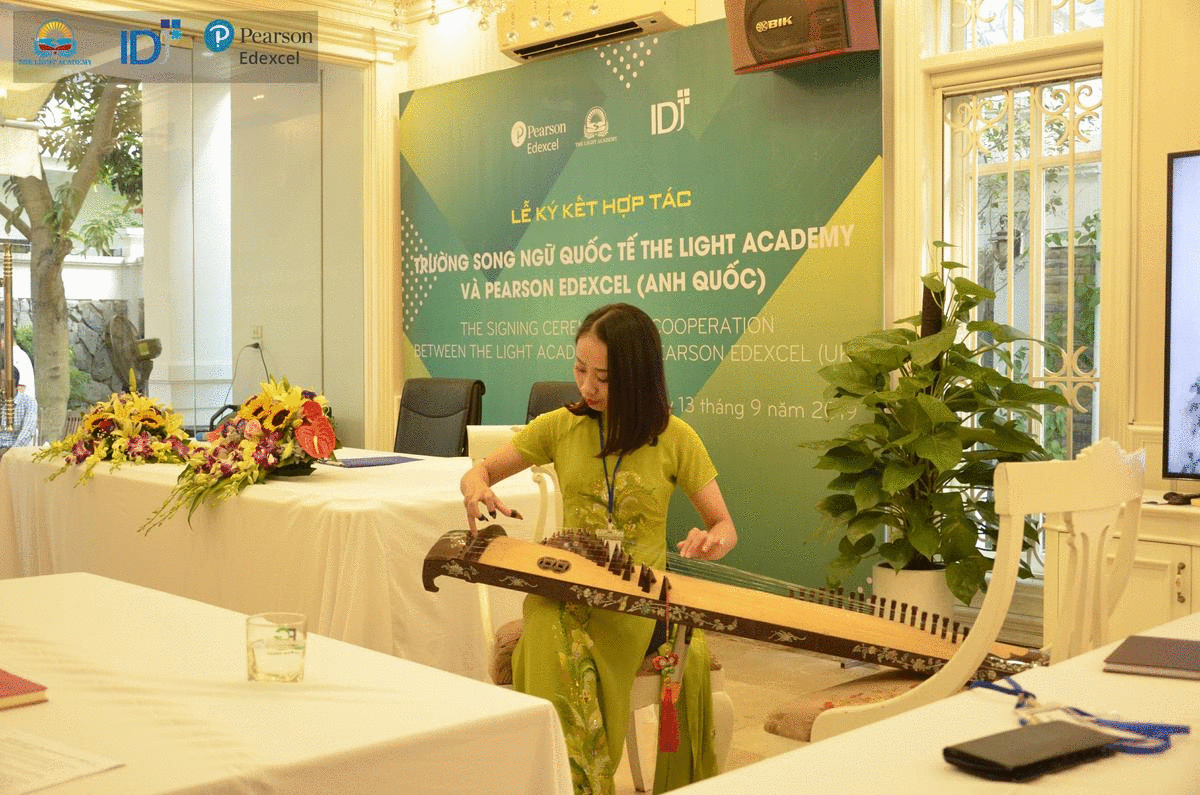 The teacher exchanged art and performance with the zither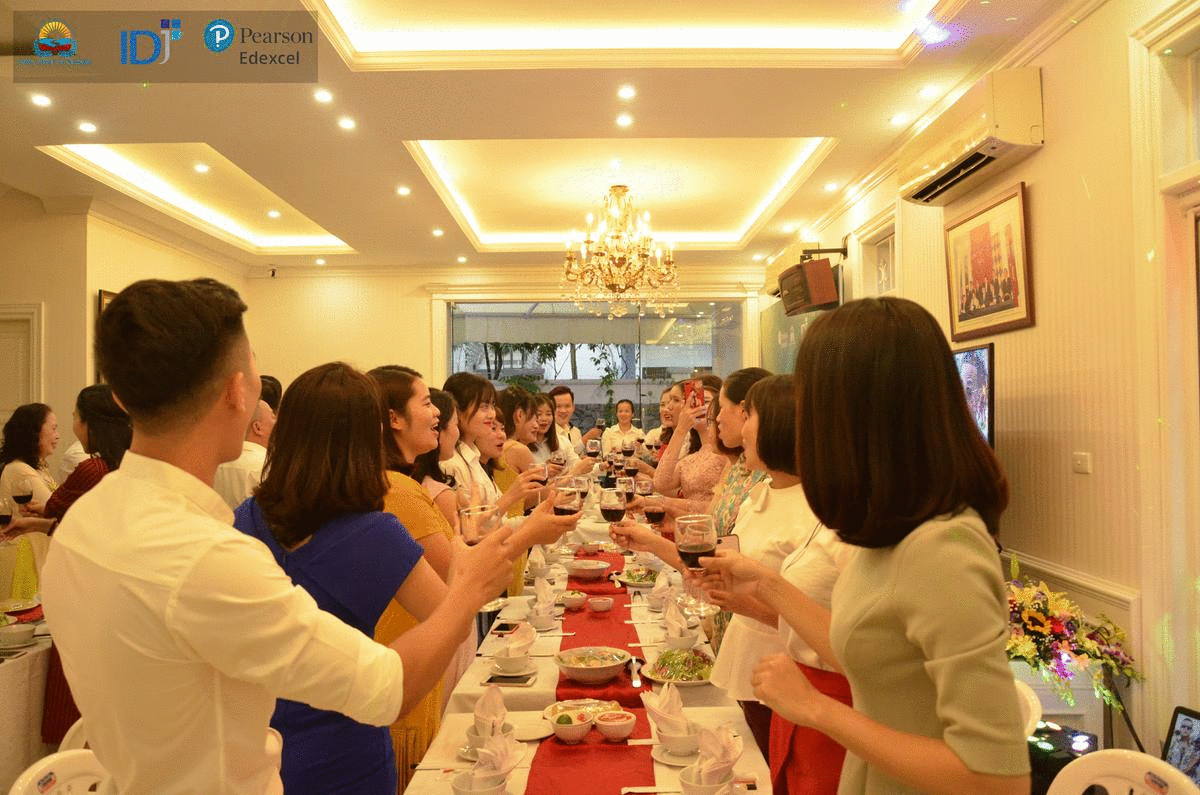 The intimate party was held very cozy
At the end of the ceremony, the school leadership, teachers, staff, and partners had an intimate party to exchange and bond emotionally.