On May 22, 2019, at the office of IDJ Group Joint Stock Company (IDJ Group), the Signing Ceremony of School Consulting, Management and Operation Contract between ABC Education Investment Company Limited and IDJ Group took place; Under the signed contract, IDJ Group will manage and operate the Quang Nam Academy International Bilingual School professionally and effectively.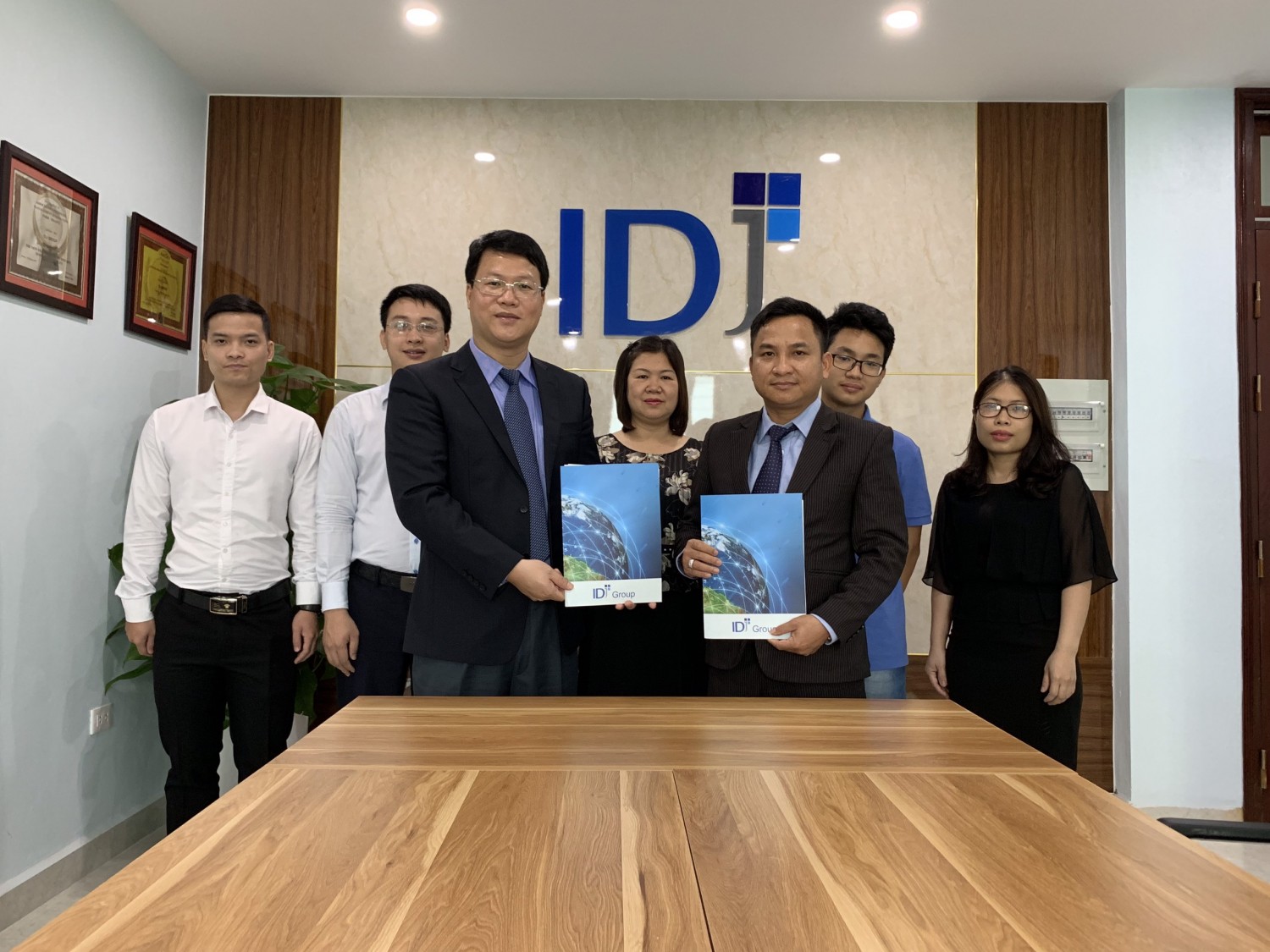 Mr. Phan Lanh – Chairman of Member Council of ABC Education Investment Company Limited (right side) and Mr. Tran Trong Hieu – Chairman of Board of Directors of IDJ Group (left side) signed the contract.
Quang Nam Academy International Bilingual School is invested and developed by ABC Education Investment Company Limited – a prestigious educational company in Quang Nam province. Quang Nam Academy will develop under the model of a multi-level bilingual school, through a combination of the program of Vietnamese Ministry of Education and Training and the international English language education program of Cambridge and applying advanced learning methods in the world, helping students retain Vietnamese identity and language, along with achieving high levels of English and science skills to become citizens who can integrate with the globe.
In addition to the British education program, Quang Nam Academy is choosing more curriculum provided by prestigious schools from the United States to increase the selections for students.
With the education philosophy "Pioneering in applying comprehensive education methods, focusing on training necessary skills to become a confident, brave and capable human being to integrate into the world of the era Industry Revolution 4.0. ", Quang Nam Academy wishes to provide a superior educational environment not only for students in Quang Nam but also for the Central region of Vietnam.
Along with the slogan "Incubation creates global citizens", Quang Nam Academy pledges to provide and set up a clear and flexible learning pathway for all students. This, combined with the school's advisory activities, will ensure a smooth transition between age groups. Not only that, but Quang Nam Academy also builds a global citizen culture, develops students' awareness of global thinking and the ability to think beyond borders, contributes to build a sustainable future.
About IDJ Group
IDJ Group is a pioneer in developing bilingual schools, international schools, high-quality schools in Vietnam. With more than 10 years of investment and development in international schools, IDJ Group has enough experience and international relationships in the field of high-quality education. In 2011, IDJ Group recognized as one of the 500 largest enterprises according to VNR 500. In 2014, IDJ Group was rewarded with the New Era Award for the Technology, Innovation & Quality by Association of Management & Consulting in Paris, France.