On November 6th, 2017, the world's top billionaire Jack Ma arrived in Hanoi in the warm welcome of the government, business community and his fans in Vietnam.
At the seminar "Vietnam E-payment Forum 2017", Mr. Tran Trong Hieu – Chairman of IDJ Group asked the billionaire Jack Ma: "What do you think about Vietnam today and opportunities for young entrepreneurs?". Mr. Jack Ma was very excited about this question then shared positive thoughts about Vietnam. At the same time, he emphasized that the opportunity for young entrepreneurs is the Internet. Young entrepreneurs in Vietnam should take advantage of the power of the Internet to create new creative careers.
In the past, when the Internet was undeveloped, 80% of the opportunities were for older, powerful people and one who have background. Today, this rate has reversed as the internet grows, 80% of the opportunities are for young people, only 20% for older people who have background.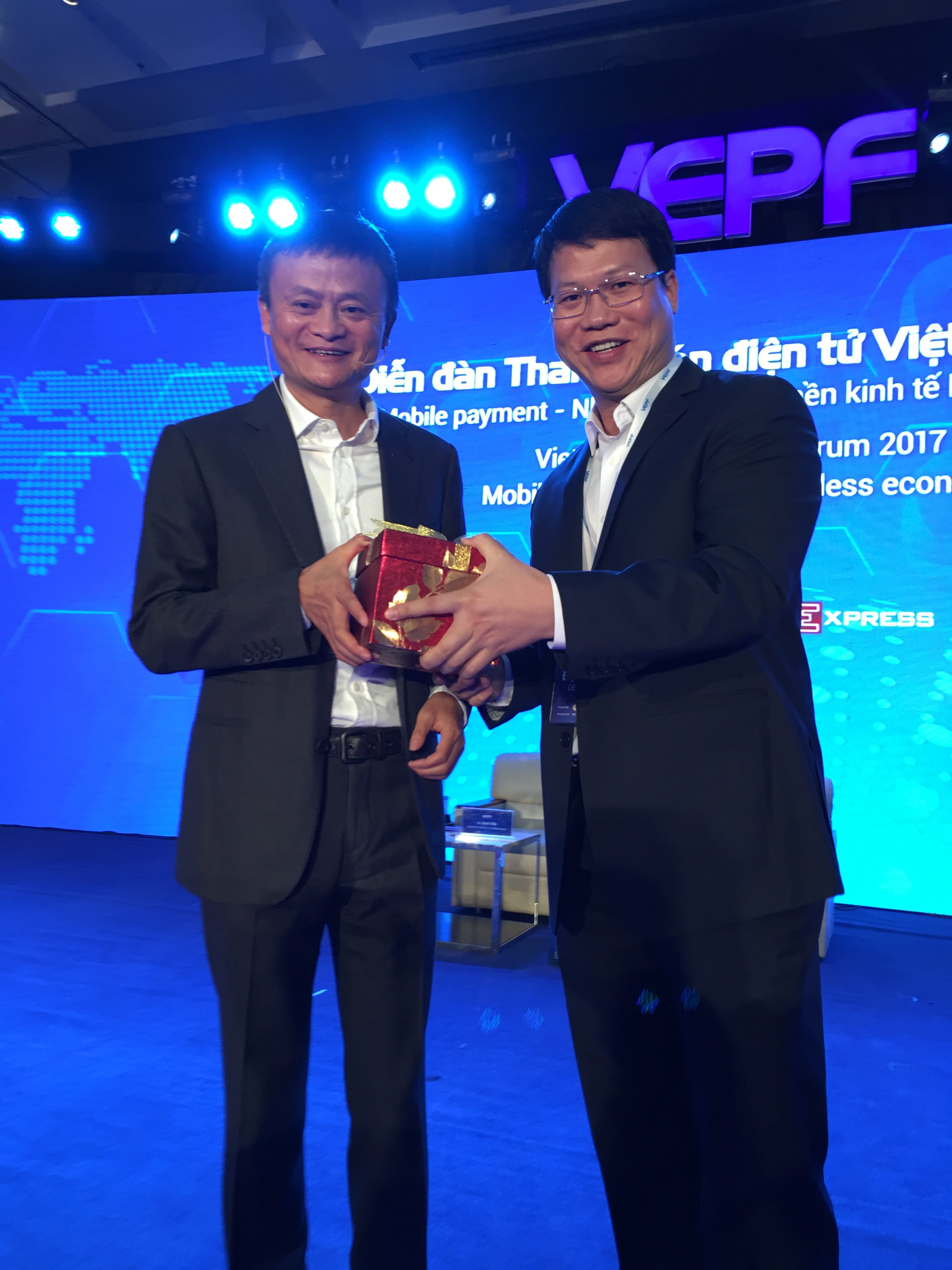 During this interesting meeting, Mr. Tran Trong Hieu gave a present to billionaire Jack Ma. The gift is a Dong Son drum casting in bronze, a cultural symbol of Vietnam. Mr. Jack Ma is very excited with this gift.
Mr. Jack Ma's visit was greatly successful, he went to the airport at 8:00 pm shortly after meeting 3,000 young entrepreneurs and students at the Vietnam National Convention Center.