On the afternoon of September 14, 2019, teachers and staff of The Light Academy International Bilingual School participated in the first-aid course by the Master, Doctor, Meritorious Doctor, and Head of the Examination Department of Hong Ngoc General Hospital Nguyen Thi Tuong Van directly takes classes at Hong Ngoc General Hospital, 3rd floor, Building B, Savico Megamall, 07-09 Nguyen Van Linh, Long Bien, Hanoi.
Doctor Tuong Van directly teaches knowledge related to the first-aid course
With 34 years working at Bach Mai Hospital and 7 years working at Hong Ngoc Hospital, Dr. Tuong Van has dedicatedly trained and provided a way to identify and give first aid to common cases of children such as:
– Asphyxiation,
– Shockwave,
– Removing foreign bodies when the child has airway choke and Heimlich procedure
– Drowning
– Injury
After lecturing the theory, Dr. Tuong Van applied and practiced on a mannequin, had a heart rate monitor and adjusted the correct way for each teacher and staff.
The teachers participated in the practice
The teachers participated in the practice with a mannequin
Medical staff instructed the brace to be fixed when the hand fractures are broken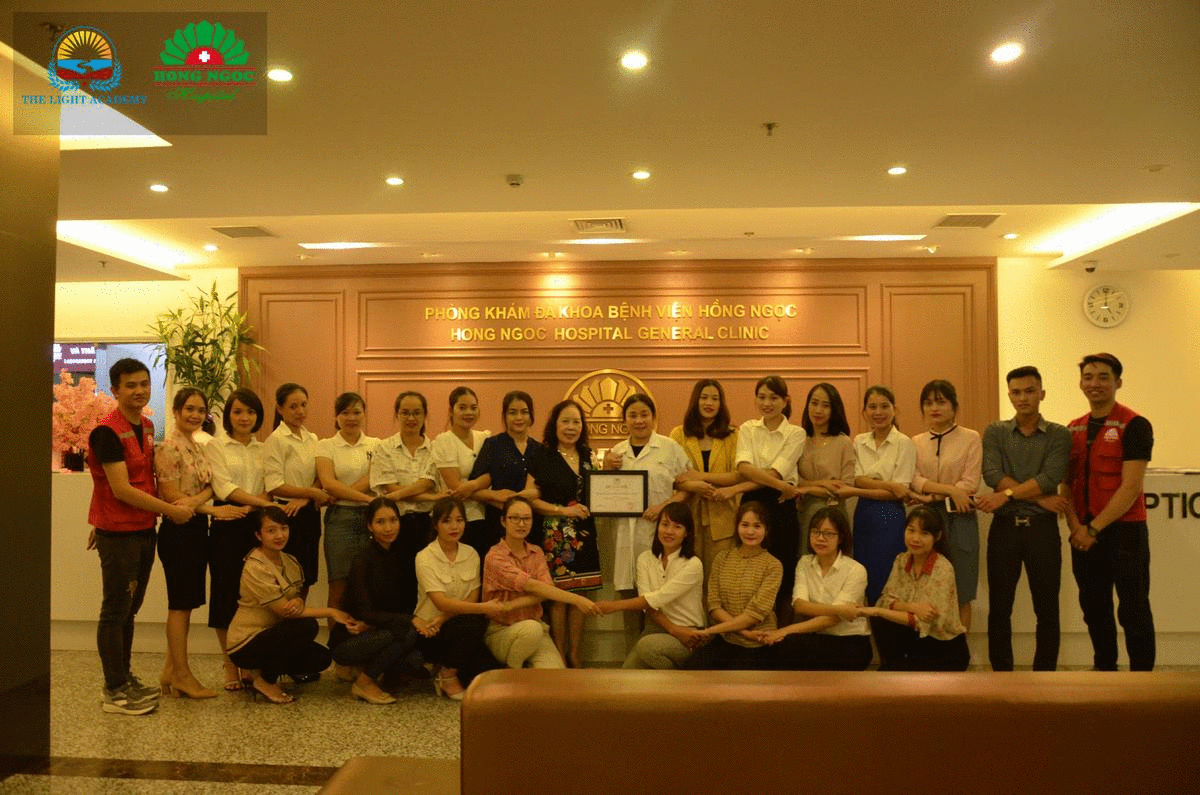 At the end of the course, Hong Ngoc Hospital awarded certificates of attendance to teachers of The Light Academy.
From the practical content, each trainee has mastered the basic knowledge of first aid at the school and the community so that they can promptly handle dangerous situations at the workplace as well as in everyday life. Teachers are required to act quickly and calmly when students encounter these problems, which are the necessary knowledge and skills for teachers to be able to apply in real life to save children's lives at any time.
This meaningful training course will help each teacher and staff to learn more knowledge, skills and more confidence in the work process.