In the afternoon of October 4, 2019, IDJ Group held a meeting to exchange with the Educational delegation from the United Kingdom. The meeting was attended by leading educational institutions and schools in the UK, representatives of the British Embassy in Vietnam, representatives of the Ministry of Education and Training of Vietnam, and the entire leadership and the staff of IDJ Group.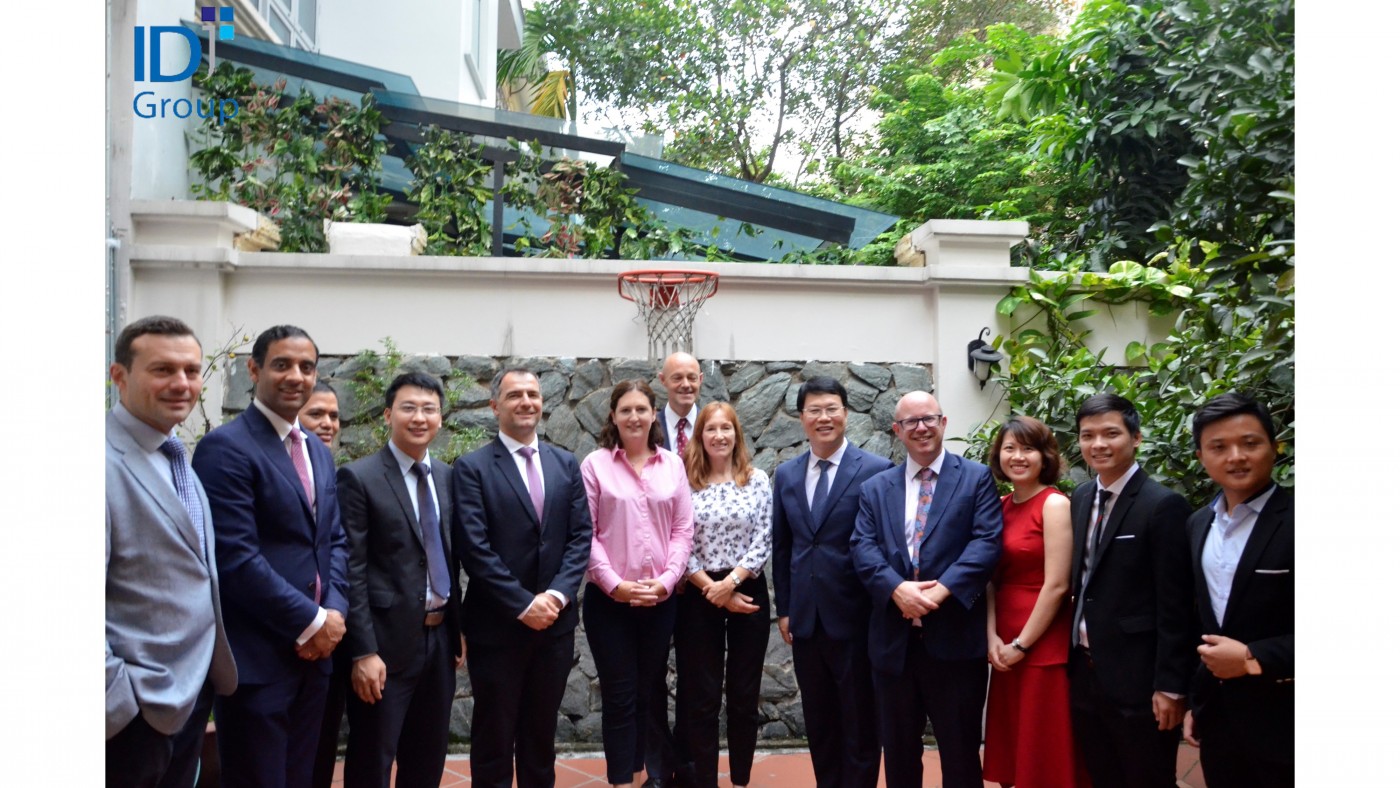 The British Educational delegation and the leadership of IDJ Group
The meeting was a part of the business trip of a British educational delegation to Vietnam, led by Mr. Ed Vaizey – the commercial envoy of British Prime Minister, to seek opportunities for cooperation in education and development of the UK's advanced education model in Vietnam. These are all prestigious and large educational institutions, schools, and they have a long history in the UK such as King's College Wimbledon, North London Collegiate School, Reigate Grammar School, etc.
At the meeting, Mr. Hoang Ha Phan – CEO of IDJ Group presented the potential of the education market in Vietnam. Mr. Phan also emphasized that "Education" is an area of ​​great interest in Vietnam today.
Earlier, the British Educational delegation had a working session with the Vietnamese Government and signed a Memorandum of Education cooperation between the Government of Vietnam and the Government of the United Kingdom of Great Britain and Northern Ireland.
Some beautiful pictures of the meeting between IDJ Group and the British educational delegation: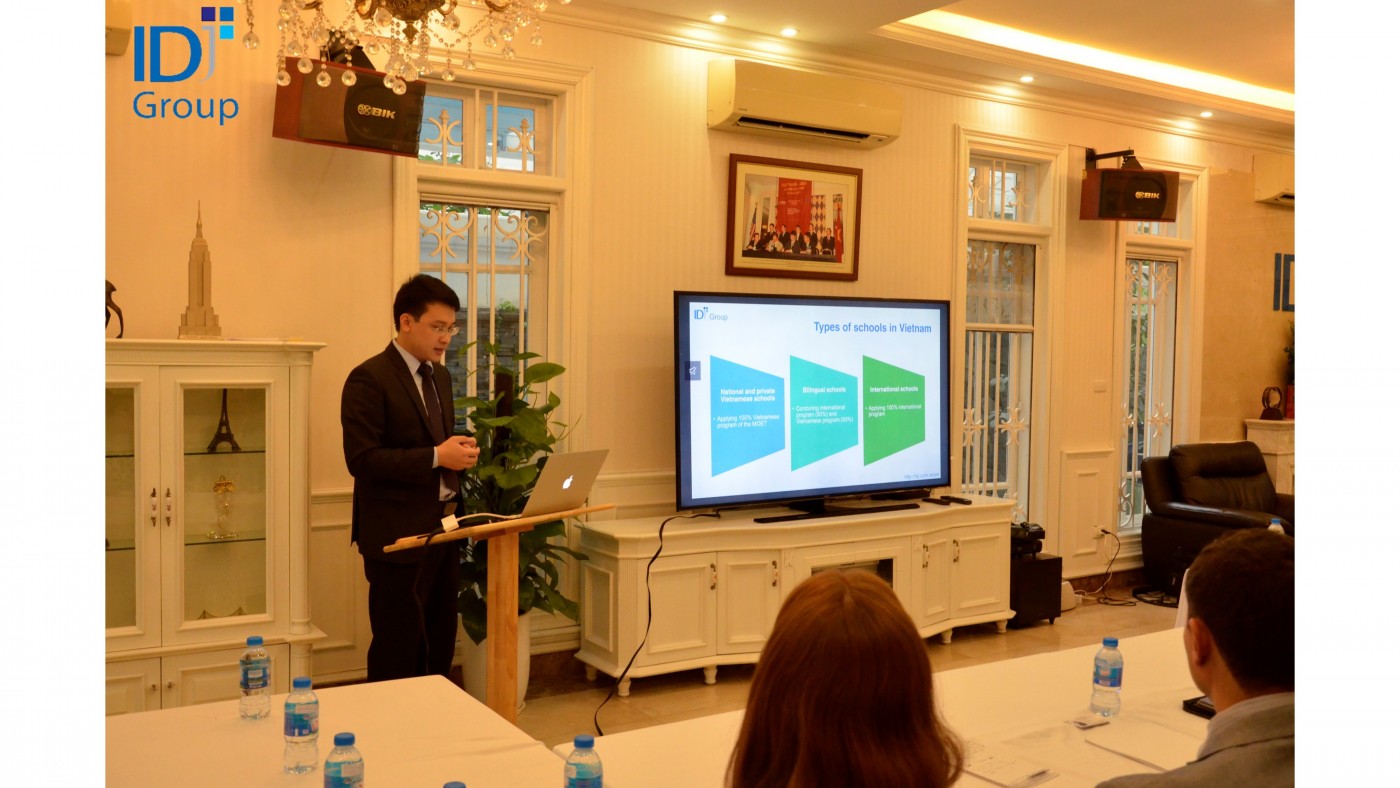 Mr. Hoang Ha Phan – Managing Director of IDJ Group
Then, representatives of the organizations also introduced their models and wanted to bring the world's leading education to Vietnam.
The discussion concluded, the two sides had an intimate exchange and shared more deeply about the promising opportunities of future cooperation of IDJ Group and the partners.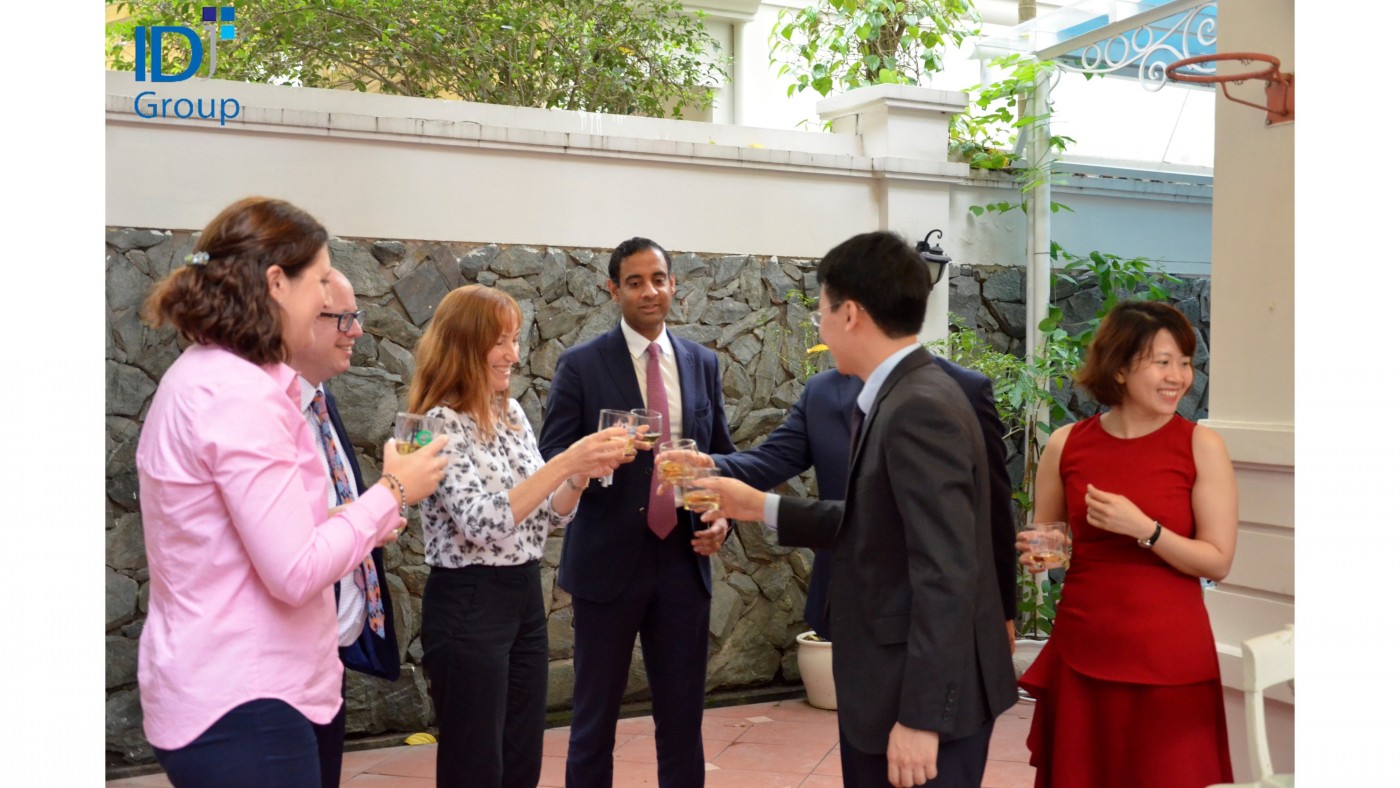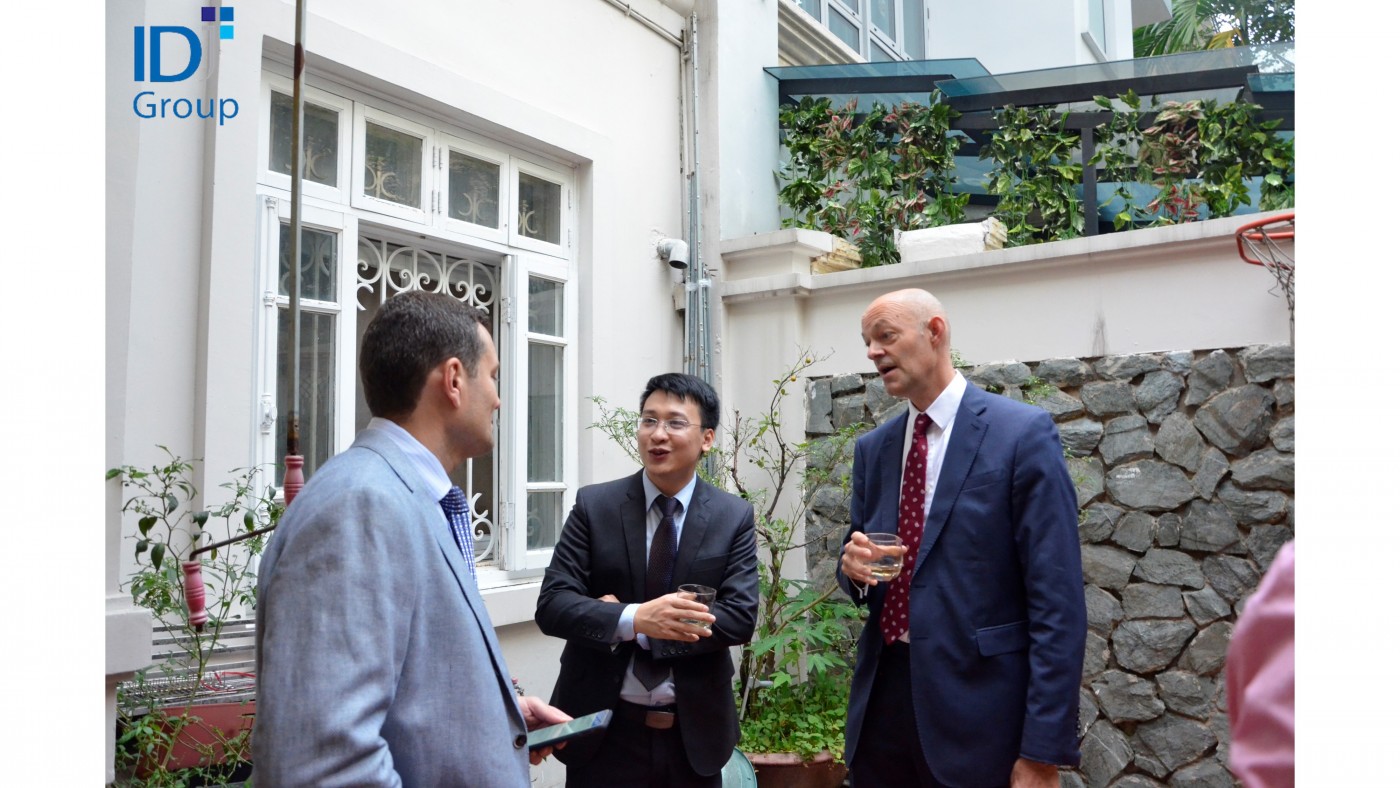 Before leaving, the Chairman of IDJ Group – Mr. Tran Trong Hieu awarded trophies to representatives of these organizations.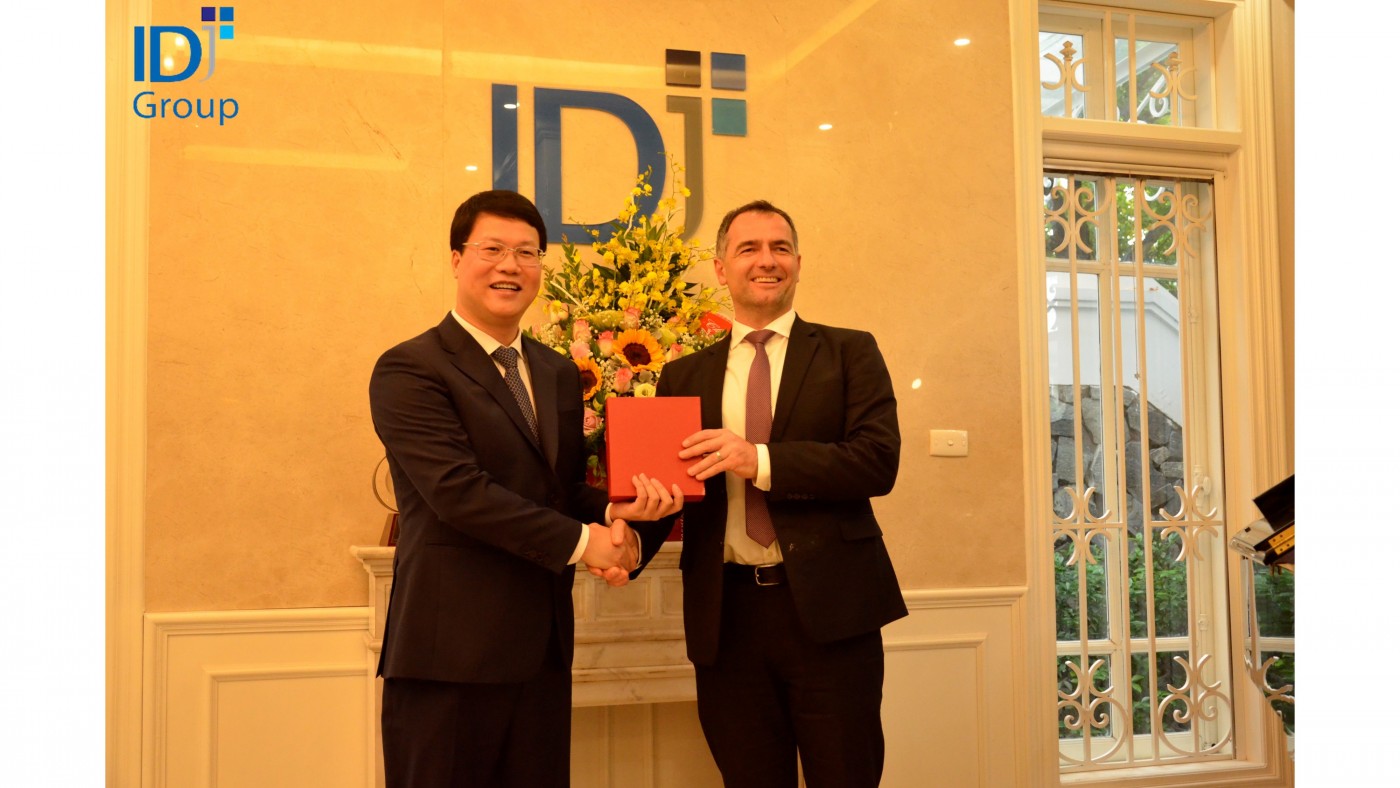 Mr. Tran Trong Hieu – Chairman of IDJ Group (on the left)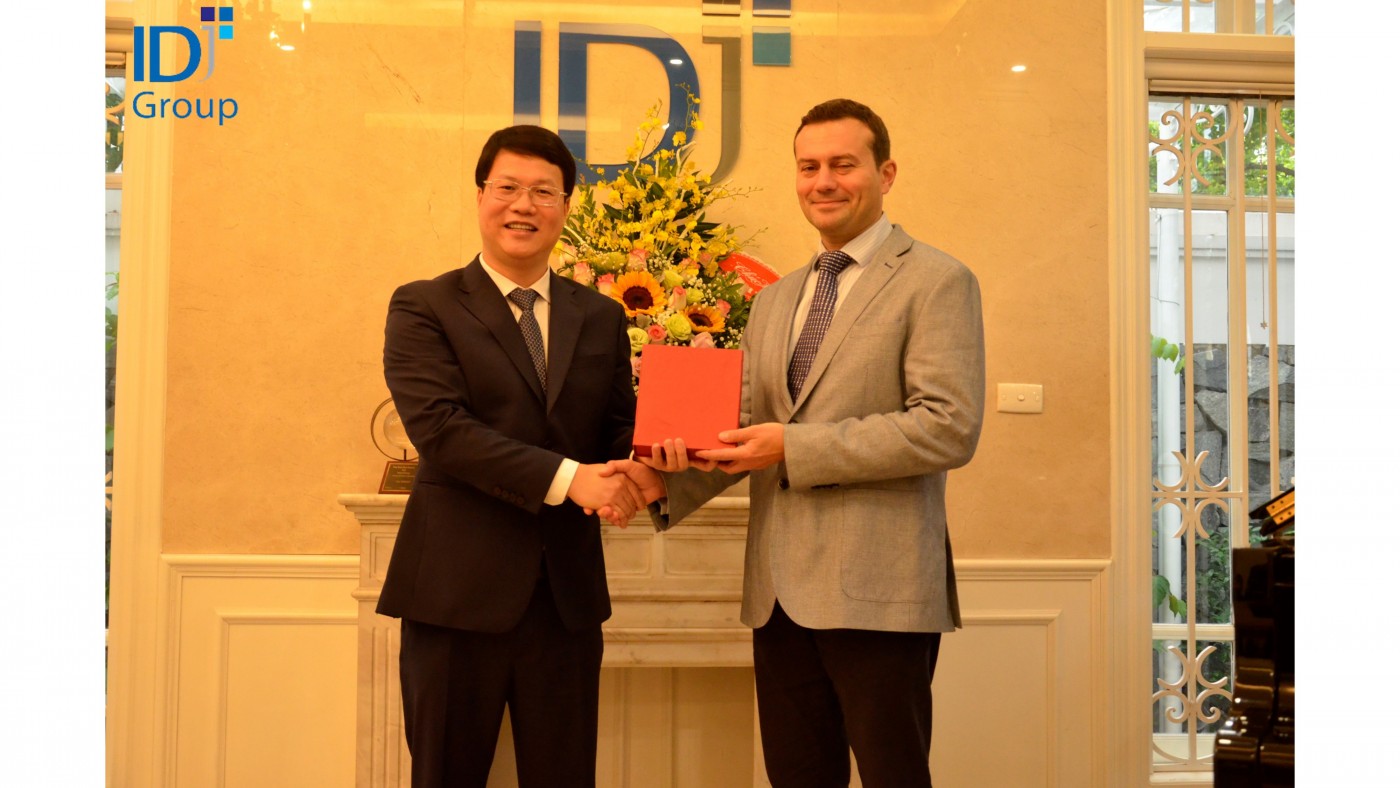 The visit of the British Educational delegation to IDJ Group opens a great opportunity for British investors and education developers to better understand the Vietnamese education market and open up opportunities for cooperation for investors, educational developers in Vietnam.
About IDJ Group
IDJ Group is a pioneer in developing bilingual schools, international schools, high-quality schools in Vietnam. With more than 10 years of investment and development in an international school, IDJ Group has enough experience and international relationships in the field of high-quality education. In 2011, IDJ Group was recognized as one of the 500 largest enterprises in Vietnam by the VNR 500 Chart. In 2014, IDJ Group received the New Era Award for the Technology, Innovation & Quality by Association of Management & Consulting in Paris, France.