Disbursed foreign direct investment (FDI) in Việt Nam this year experienced a positive increase of 9.1 percent to US$19.1 billion.
During the reviewed period, FDI commitment for 3,046 newly-licensed projects reached nearly $18 billion, equivalent to 85 percent of the same period last year, according to the Foreign Investment Agency's report published on Tuesday.
After a yearly decline of nearly 10 percent in FDI added to operating projects totaled at $7.59 billion, the capital pledged for stake acquisitions rose by 60 percent year on year to $9.89 billion, the report said.
As per the data, foreign-invested enterprises gained a trade surplus of $32.8 billion this year as they exported $175.5 billion worth of goods, up 13 percent while their imports hit $142.7 billion, up 12 percent. 
The manufacturing and processing sector garnered the most interest from foreign investors in the period, accounting for $16.58 billion, or 47 percent of the registered capital.
The real estate sector ranked second with $6.6 billion, or 18.5 percent and the retail sector came third with $3.67 billion, or 10.3 percent.
Statistics showed that 112 countries and territories invested in Việt Nam from January to December. Among them, Japan took the lead with $8.59 billion, making up 24 percent of the nation's total FDI. The Republic of Korea and Singapore were the runner-ups with $7.2 billion and $5 billion, making up 24.2 percent and 14.2 percent of the nation's total FDI, respectively.   
The capital city lured the lion share of FDI with $7.5 billion or 21.2 percent of the total capital pledged in the country.  It was followed by the southern economic hub of HCM City with $5.9 billion or 17 percent, and the northern port city of Hải Phòng with $3.1 billion, or 8.7 percent.
The capital city remained an attractive destination for foreign investors, Trần Ngọc Nam, Deputy Director of the municipal Department of Planning and Investment told reporters during a conference here on Tuesday.
According to Nam, Hà Nội regarded the business community including those from foreign countries as an important driving force for the city's development.
In the future, the city aimed to attract foreign investment in line with the goal of sustainable development, giving priority to quality projects with added value and high competitiveness, Nam said, adding that his city has to date attracted $36.55 billion in FDI with the majority of this capital coming to the real estate industry. 
In a wider scope, there were more than 27,350 valid foreign-invested projects in Việt Nam so far with a total registered capital of $340 billion. Over half of the FDI has been disbursed thus far, according to the above-mentioned report.
The Republic of Korea was the leading source of FDI with $62.5 billion so far and Japan came next with $57 billion. Several others included Singapore, Taiwan, British Virgin Islands, and Hong Kong.
In order to better lure and use FDI resources, it was necessary to have concerted awareness and actions to implement orientations and policies on foreign investment, Deputy Minister of Planning and Investment Vũ Đại Thắng said.
Streamlining legal institutions and policies as well as improving the business investment environment in line with market standards and international rules are important prerequisites for attracting and using foreign investment effectively, Thắng told a conference late last week.
Thắng also emphasised the importance of developing skilled personnel resources to reposition Việt Nam's competitive edge in attracting foreign investment besides encouraging and supporting the joint venture, cooperation and technology transfer between domestic and foreign-invested firms.
Source: vietnamnews.vn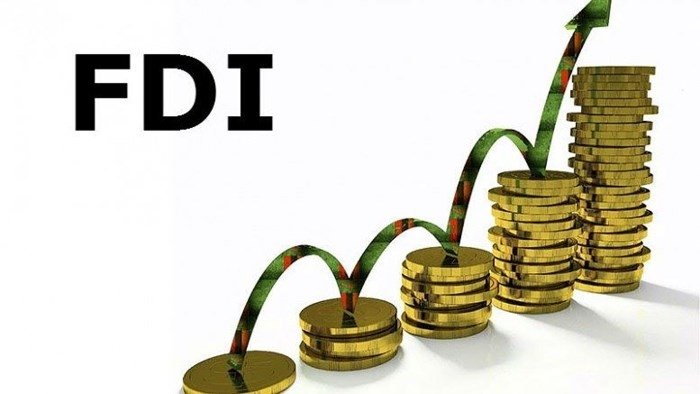 [content_block id=4039 slug=posts-footer]